About Us
Citizens First Bank is a Bauer 5-star rated bank, founded in 1991 and headquartered in The Villages®, Florida.  In addition to serving The Villages community, we serve the people and businesses in the communities of Lake, Sumter, Marion and Citrus Counties. We are committed to providing our customers and communities with extraordinary service, convenient locations, beneficial technology, and most importantly, lifelong relationships.
Our Mission
Citizens First Bank offers personalized banking services while maintaining operational excellence and investing in the communities that we serve.
Our Core Values
Hospitality * Stewardship * Innovation and Creativity * Hard Work


Bank Holidays
Our offices will be closed on the following days in observance of the federal holidays.
2023
Saturday, November 11 – Veterans Day
Thursday, November 23 – Thanksgiving Day
Monday, December 25 – Christmas Day 
2024
Monday, January 1 - New Year's Day
Monday, January 15 - Martin Luther King Day
Monday, February 19 - Presidents' Day
Monday, May 27 - Memorial Day
Wednesday, June 19 - Juneteenth
Thursday, July 4 - Independence Day
Monday, September 2 - Labor Day
Monday, October 14 - Columbus Day
Monday, November 11 - Veterans' Day
Thursday, November 28 - Thanksgiving Day
Wednesday, December 25 - Christmas Day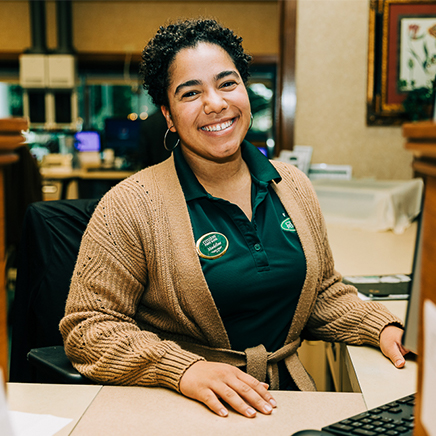 Join our team and grow with us!
---
We're looking for creative and dedicated individuals who help strengthen our presence and make a positive impact on the communities we serve. At Citizens First Bank, we recruit and hire a diverse workforce that works as a team with one common goal: providing extreme customer service!